Aerial footage is a great asset for all real estate agents across the country. These unique views provide future home buyers with some of the best angles to help them with their home buying decision. The Northern Virginia real estate market is filled full of beautiful landscapes, neighborhoods, unique architecture, and bodies of water, presenting excellent opportunities to show off your listings. This quick article will cover some of the main reasons why aerial real estate photography is ideal for your listings in Northern Virginia!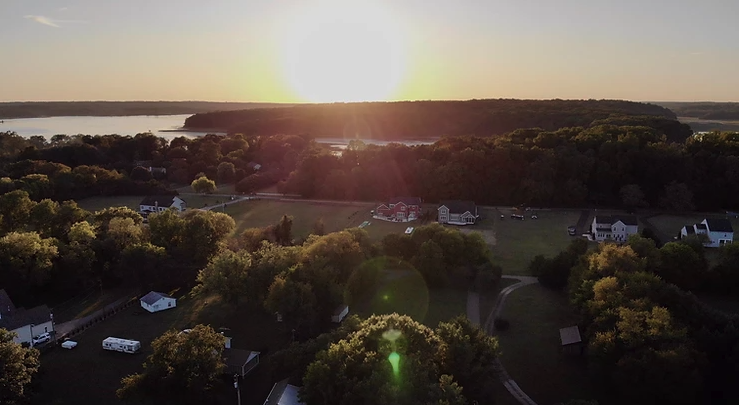 Real Estate Drone Photography
Homes sell 68% faster with drone footage.
83% of home sellerssay they prefer to list with an agent that uses drones.
Commercial and residential properties sell faster when using drone footage.
Future Homebuyers and Drone Footage
Millennials and Generation Z's live online. They grew up with social media and today's technology, and it has become apart of our everyday lives. Growing up like this, these generations are extremely visual-based. They scroll throughout their social media feeds at lighting speeds, picking up information as they go and only stop when something really catches their eye.
These two generations are the current and next groups of people to buy their first or next homes. So, how do you sell to these quick scrolling visually obsessed future homebuyers? With unique and catchy content, and what better place to start than with drone footage. Below I have listed a couple of ways drone footage stands out to young home buyers.
Unique Views: It isn't every day an average person sees a beautiful home from 350 feet in the sky. With drone footage, they are able to see the layout of the land, the amenities of the property, and how close they are to their neighbors. In a world where people want to be "WOWed," this is the kind of footage, you need on all your listings.
Social Media Ready: Everyone is on social media nowadays and most people know how to create a good looking post. Drone photos are social media ready and can be posted directly onto your platforms (a little bit of "touching up" maybe all that is needed). Drone video will need a little more editing work; however, if you are working with a skilled real estate photographer, you shouldn't have to worry!😉
Neighborhood Layout: You are not only moving into a new house, but you are also moving into a new neighborhood. Drone footage gives potential home buyers this unique point of view and it could even seal the deal.
Saves Everyone Time: By giving your clients the ability to check out your properties from the sky, they will be able to make better and quicker decisions on a property. This will reduce the amount of time you both spend showing and seeing listings because the home buyer will already have a better idea which listings they want to view.
To Conclude
Drone footage is a powerful tool that helps realtors sell listings faster. The Northern Virginia real estate market offers many of the great views and opportunities that present well for drone footage. Drone footage saves everyone time and helps homebuyers make quick and better decisions on which homes to view.
#NorthernVirginiaRealEstate #NorthernVirginiaRealEstatePhotographer #RealEstateDroneFootage